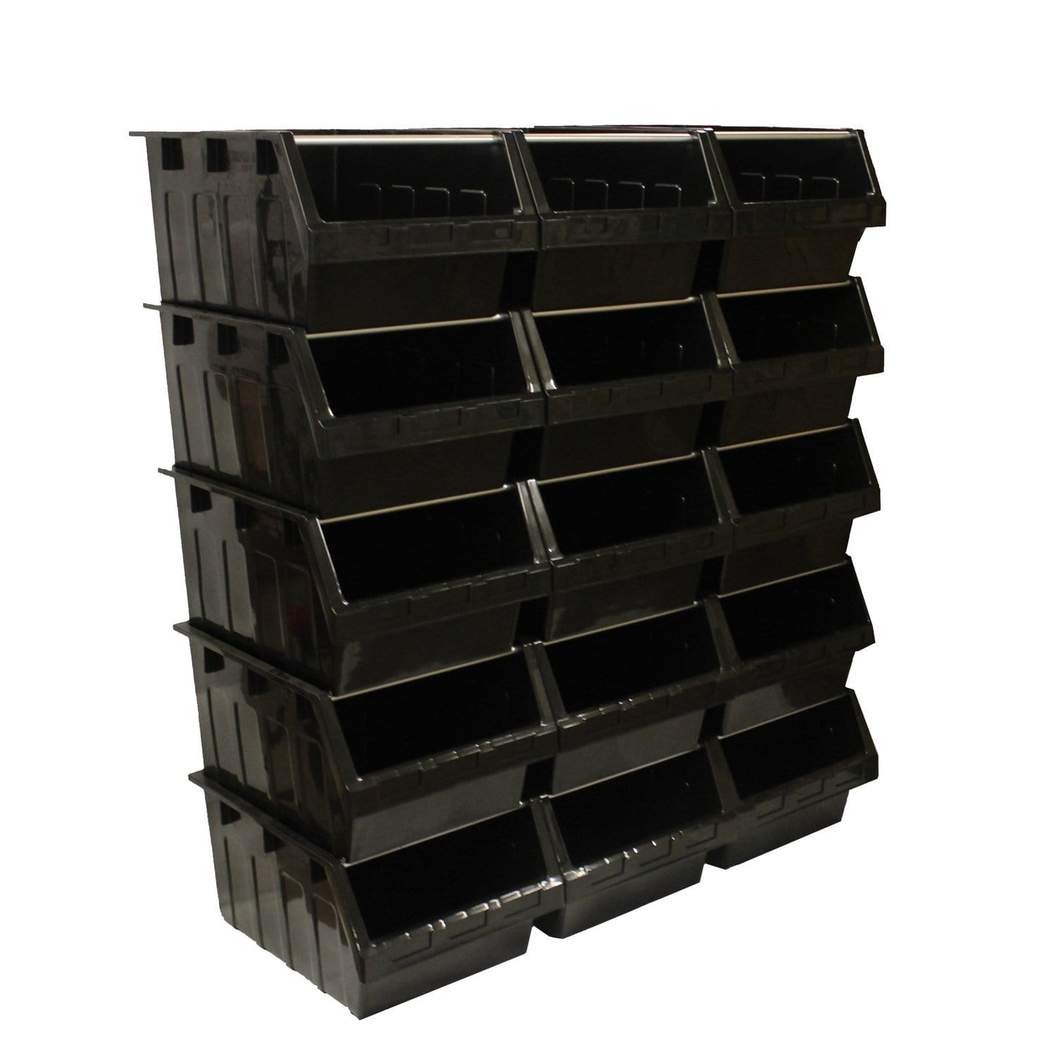 SUPRA BINS (Qty 05)
€75.00
The Supra Bin is a large heavy duty bin with a strong heavy duty reinforced base, sides and stacking rim. These bins are resistant to most industrial solvents and have been designed so that they can stack one on top of each other.
The Supra Bin is great for storing awkward goods and larger items than your traditional parts bin due to its size and strength. These are often bought for picking walls.
Product Specification
External Dimensions: D600mm x W425mm x H300mm
Internal Dimensions: D530mm x W375mm x H290mm
Material: Recycled Plastic
Box Quantity: 05
Colour: Black
Each stack of bins can carry up to 150kg, please refer to the drawing below.