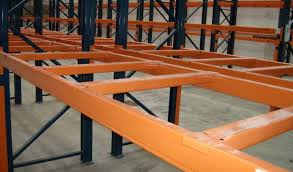 PALLET RACKING SUPPORTS
€120.00
1100MM PALLET SUPPORT BARS.
SUITABLE FOR MOST MAKES OF RACKING.
QTY 06 PER BUNDLE.
Support bars provide support to the pallet and help attain the load capacity UDL. Its fully utilised when pallet depths are less than that of the racking. See photograph above.
Ensure your warehouse can accommodate all pallet sizes and weights.
Two bars required per pallet.