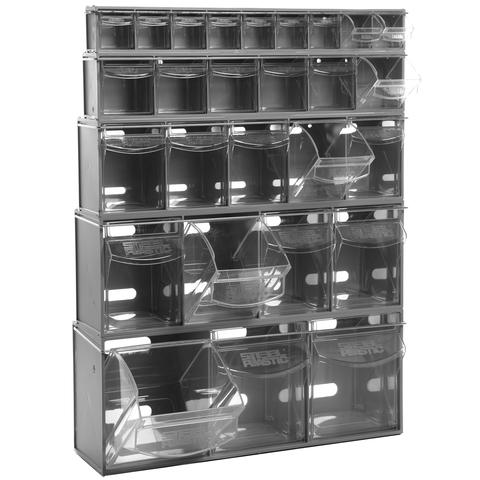 Tilt Bin Kit 27 Compartments
€115.00
Top quality system, ideal for use in vans or workshops. The viewbins tilt forward independently (while still secured in the unit), or can be removed altogether if desired. Keyhole slots for easy wall mounting.Overall size approx 600mm wide x 800mm high with 27 compartments of varying sizes.

Set includes;
1 x Viewbin 3 (600mm x 214mm deep x 240mm high), 1 x Viewbin 4(600mm x 177mm deep x 206mm high), 1 x Viewbin 5(600mm x 135mm deep x 164mm high),, 1 x Viewbin 6(600mm x 94mm deep x 112mm high), and 1 x Viewbin 9(600mm x 68mm deep x 76mm high) – (600mm wide x 800mmmm high)


Pictures represent exactly what you are buying.